Scotland
From International Hockey Wiki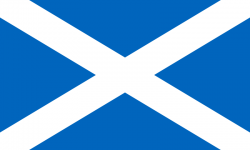 Scotland is a country that is part of the United Kingdom. It has a population of around 5,254,800 people. Edinburgh is the capital, and Glasgow is the largest city.
History of hockey in Scotland
Scotland's first ice rink, the Glasgow Real Ice Skating Palace, opened in 1896 and remained open for about a year until closing in 1897. Games referred to as "bandy" or "hockey on the ice" were played at the palace and can be considered a hybrid between the two sports.
Scotland's next ice rink, Crossmyloof Ice Rink, opened in 1907. The first ice hockey clubs were formed and games were played at the rink in 1909.
Scottish Ice Hockey, abbreviated to SIH, (formerly the Scottish Ice Hockey Association, abbreviated to SIHA) is responsible for the administration of all ice hockey in Scotland, with the exception of Scotland's Elite Ice Hockey League teams (currently Edinburgh Capitals, Braehead Clan, Fife Flyers and Dundee Stars)
Scottish Ice Hockey administers the Scottish National League, which was founded in 1998, and formerly the Scottish Premier Hockey League, which ran for the 2007-08 season.
The Scottish Cup has been contested annually since 1997, and the Scottish Autumn Cup has been played since 2001. From 2001-2006, the Scottish Spring Cup was annually contested.
The original Scottish National League, which existed from 1932-1954, was the first ice hockey league in Scotland. In 1954, it merged with the English National League to form the British National League.
The Scottish men's national team played its first game in 1909, and 11-1 loss to England. The team has mostly played against England, the last game against them being in 1993. In 1979, they played in the Scottish Tournament, which they won by defeating Spain, Belgium, and England in consecutive games. The national team has been inactive since 1993.
The women's national team has played four games between 1991-2004, including three games against England. In addition, they have played Wales once. So far, the team has lost three games and tied one.